On-Page Optimization is one of the core and very important type of Search Engine Optimization. On-Page Search Engine Optimization completely depends on the website and website administrator and the way how the contents were organized. In general, the thing influenced by On-Page were termed as Off Page Optimization.
On Page Optimization is very much important to rank a website than any other things. So in this point, it is very much important to avoid the core On-Page SEO Mistakes which spoils your ranks without your knowledge. Below I have listed the top 10 Most important and core On Page SEO mistakes to be avoided in your website.
Core On-Page SEO Mistakes to be Avoided
★

Duplicate Content

Duplicate content where most of the people fail. Everyone knows that Google hates Duplicate content and it is the very worst and core On Page SEO Mistakes done with the knowledge. As per the recent research by a technology giant, they confirmed that the 50% of the web is filled with the duplicate content. So it spoils the website ranking and it must be sorted in On Page SEO mistakes for better ranking.

How to Avoid this On Page SEO Mistake?
There are various online tools and software available over the web to check the duplicate contents in a website. Few online tools help you to identify the duplicate contents and correct them at the spot. Content Duplicate is considered as the core On Page SEO mistake because your content will compete with yourself but without your knowledge. Suggested tool to check the duplicate content is Screaming Frog SEO Spider.
★

URL Structure

In many SEO Blogs, the URL Structure is given least priority and it will be explained in a very late situation. There may be two reasons behind that, one, it may hurt the interesting stories and it may not help the bloggers and another one, the people may not know the importance of that. But URL Structure matters a lot in SEO. If you can't understand the web page structure then it is not easy to understand the content behavior as well. So it is one of the On Page SEO Mistake which is to be avoided.
How to Avoid this On Page SEO Mistake?
Create a structured sitemap and make sure the site is organized with the proper URL Structure. You can also implement breadcrumbs for better ranking and visibility over the search engine. Manual Link generation is recommended or else you can edit the permalink structure. Change your permalink structure as "site_name/category/post_name".
★

Outbound Links

Outbound links are very crucial and it may change the SEO game in an easy way. If you have provided outbound links with a keyword from the particular page, then it must be avoided. There should not be any outbound links from a particular page with the anchor text as the keyword.
How to Avoid this On Page SEO Mistake?
If suppose you have an link to particular web page using the keyword as anchor text, the search engine assumes that it will the appropriate page to rank for that keyword. Assign the keyword for each web page and make sure those words doesn't contain any links to other internal or external web page. So it will be easy to avoid those mistakes.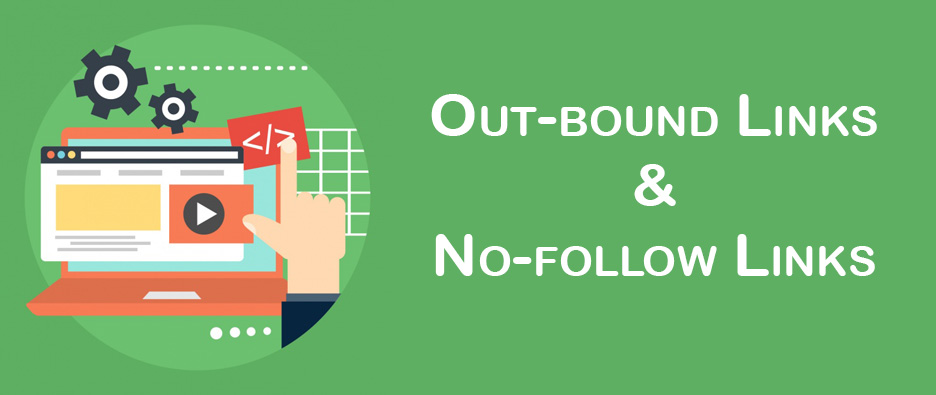 ★

No-Follow Links to Yourself

Creating effective link building within a website is a strategy to rank a website. But if suppose there is a link to a web page within your website with the No Follow tag then it affects your site a lot. It means that the link is not much important and it will not help in ranking at all. Building the powerful do follow links with proper anchor text will help you to create the search tree appearance for your key terms.
How to Avoid this On Page SEO Mistake?
No Follow links are trust-less and it have potential to spoil the SEO ranking of a website. Normally, the links provided in a website will be considered as the do follow links. When you give some external links to another website, then it will be mentioned as No follow reference for better security. Google won't like sites giving Do-follow links for money and it may affect the ranking too. Check it once and follow the right things in future.
★

Anchor Text

Anchor texts have more importance and potential to rank a site even for a competitive keyword. So it shows the importance in using the anchor text. In recent updates, it is assumed that the search engines will even look for the words before and after the anchor texts. This show how search engines were getting smarter in these days. So it is very much important to use the right word for better understanding. Most of them will give links from irrelevant words and it hurts your ranking a lot.
How to Avoid this On Page SEO Mistake?
If you want to generate a link to a particular page then it should be placed in the relevant words. For example: If you have a word like "On Page SEO" then if you place link to an article of page related to On Page SEO then it will be the perfect one. Create links on relevant words which helps your site's SEO in a better way.
★

Internal Linking

Internal linking is the very powerful on page SEO Strategy if you use it right, or else it will hurt your site very bad. Without proper internal linking, it is not at all possible to create a tree structure in your search results. Most of the people knows the importance of Internal linking but it will be very random and generic without any proper usage.
How to Avoid this On Page SEO Mistake?
Link to your Main page with some specific words on your each post or page. Create internal links between the pages which is most important and make sure you use the right anchor text too. Also, use link checkers to check the internal and external links from a particular web page and remove the unwanted or meaningless links.
★

Keyword Presence

Keyword Presence can be also called as Content Relevancy. Content is the King over online media. So if you are targeting a web page for specific keyword, then it is important to have the content more relevant to the keyword. In some web pages the content will have keywords only in the heading or in the text. If a particular web page doesn't have more relevant content then it is not a right keyword for the particular page.

How to Avoid this On Page SEO Mistake?
It is more important to have the keywords and its synonyms with different combinations. So check the keyword density of a web page and make sure it have some relevant contents to target. If suppose, the keyword density is very low then it is better to add more relevant contents for better ranking.
★

Image Name & Alt Tags

Search Engine can't recognize the images, instead it will be using the image name and alt tags to know more about it. Most of the people will take images from google and will use it without even changing name of the image. Some of them used to load the images through the links of some other website. But it is very bad SEO practice and it should be avoided.
How to Avoid this On Page SEO Mistake?
If your website is small or have only few images then you can change it. You can change the Image name and alt tags of those images. But when you have so many images in your website, then you want to optimize based on the web page. There are many online tools available to check the Image name and alt tags. You can use those tools to identify the images with random image name and alt tags and it can be corrected. So the image will helps in increasing the content relevancy.
★

Bad Formatting

Most of the people will forget to decorate the content in a right way. If a word or a sentence doesn't have italic or bold styles in it, then it is a normal word. But if suppose it has italic, bold or underlined words then it shows that, it is something important than other usual words. So people will blindly miss the formats without knowing the basic importance of it.
How to Avoid this On Page SEO Mistake?
A web page must be targeted for specific keyword and it should highlight the importance with proper formatting options. It helps search engine to understand that the page is more relevant to rank for that particular term. So proper formatting must be checked manually for effective ranking.
★

Sub Heading

Adding sub heading is like creating sub divisions and explaining the topics. All the topics will not have same importance and the heading level will describe more about it. So it is not good to have H1 tags for all keyword based terms. In SEO, H2 tag, H3 tag and H4 tag also matters a lot. But people misses it completely without knowing the exact way of expressing the content relevancy.
How to Avoid this On Page SEO Mistake?
Various free online tools available over the web and it will help in mentioning the heading level structure of a web page. So it will be very helpful to check the heading levels. Also, we can add the appropriate head level in our web page in a clear way.
Core On Page SEO Mistakes listed above must be avoided for best SEO practice. Every on page factor is an important one but these are the core and must needed factors. People will not care much about this ranking factors but it has more potential to influence the ranking.
RELATED GUIDES:
Technical Manager
at
SeekaHost Ltd
Love to learn new things & Love to create new things with Innovative Ideas. Having 5+ years of experience in Digital Marketing Strategies and expertise in Server Handling & Web Hosting Technologies.
Latest posts by Gowdham S (see all)