WordPress is one of the leading Content Management System used to build websites, blogs, online store and much more. It is chosen by millions of people over the world as it offers excellent & more exciting features than other content management system. It allows users to customize their content with help of their powerful resources. Also, plenty of WordPress themes and plugins makes things so easy for developers & users. We can't promise that every person in the universe love to use WordPress but also they may be forced to search for some WordPress alternatives.
Even though it is the most recommended and leading CMS, at some point you want to check whether any other CMS can provide us with the best than what we get from WordPress. If you are a beginner, then it may take some time to understand things better. In WordPress, you can even add new plugins or themes based on your requirements. As it acts as an All in One Platform, WordPress has it's own advantage and disadvantages. Today, you searched for WordPress alternatives and we want to mention the best WordPress alternatives as you wish.
WordPress CMS Alternatives
In the upcoming paragraphs, I have explained about the other Content Management System along with their Pros & Cons as per the latest experience.
Joomla
Similar to WordPress, Joomla is an Open Source CMS that allows users to generate powerful web pages and online applications. Joomla is free to use and it has hundreds of free plugins to provide additional functionality. Most people likely to say that Joomla has a deep customization option than WordPress. Personally, when working on Joomla & WordPress I couldn't feel more customization than WordPress & also both look similar.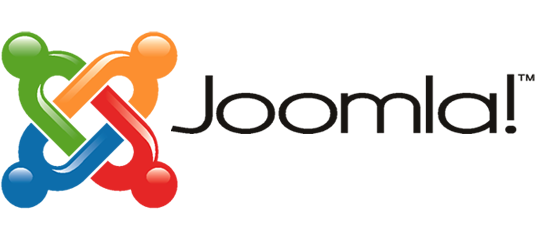 Advantages
Advanced User Management – Joomla provides you with a more advanced system for User Access Controls and User Management System. Non-Standard Content – Modules & Components in Joomla gives flexibility for displaying non-standard content types. Multiple Templates – In Joomla, you can use different templates for different blocks but in WordPress, you can use only one theme.
Disadvantages
Easy to Use – Comparing to Joomla, WordPress has the easy to use interface. Multiple Distinction – WordPress has the option for Blog Posts & Static pages but Joomla doesn't have that. In Joomla CMS, it includes only the "article" type but you can classify it with the help of categories. Large Community – WordPress is a very popular Content Management System which made it so vast with the large community of developers Low Cost – If you have a wide range of developers then ultimately the competition is high & the development cost will be low.
Drupal
Drupal is one of the most used Content Management System which beats its competitor in term of high-speed performance. As it consumes fewer resources compared to other CMS it reduces the Server cost as well. If you are going with the Drupal Content Management System, you will end up hiring a developer to build the website.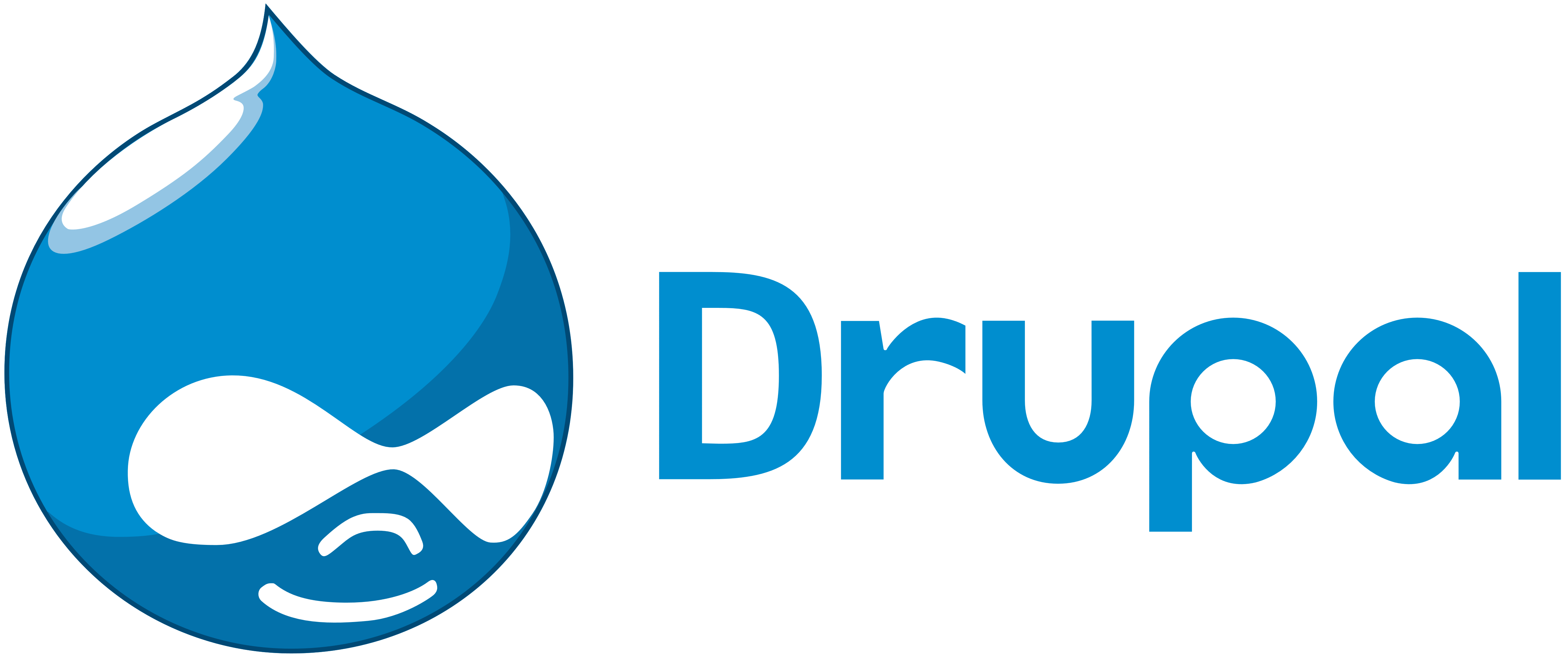 Advantages
Advanced Functionality – Drupal has advanced functionality when compared to other content management system and it makes to look complex. Flexibility – Drupal was designed by developers for the developers. In Drupal, the plugins were called as modules which helps the developers to add the functionality and it can't be used directly like WordPress Plugins. Developer Favourite – Drupal may be hard to use & experience but it is the best CMS for developers to build advanced sites. Even if you are looking to create a blogging website, you can use WYSIWYG editor which provides you with the drag & drop functionality. Security – Security acts as a major differentiator between WordPress & Drupal. Drupal provides you with enterprise-level security because of which most of the government sites prefer to go with.
Disadvantages
Complexity – Drupal is more complex compared to any other Content Management System. As it has advanced functionality & features, it made the interface more complex to access. Technical Expertise – Even for initial Drupal Installation, a person requires some technical expertise. So it shows that a person without technical knowledge cannot configure the basic installation as well. Expensive – As it requires experienced developers, the demand is high & it makes the developers raise high quotes. Also, normal developers can't support us & also the technical support over the web is considered to be low.
Wix
Wix is one of the most used Content Management System which got popular among the people only because of their advertisement & not because of any other special features. When WIX came into the market, there are very CMS providing drag and drop & most composed features. But currently, every CMS is getting updated Day to Day & started providing the best.

Advantages
Ease of Use – Wix is one of the easiest web builders over the web to create websites faster & better. There is no need for coding knowledge & it's super easy interface makes the work so simple. Flexibility – With the help of drag & drop editor, the WIX CMS provides more flexibility for the users. If we have some idea o our mind, it is very easy to implement & modify as well. Design Templates – Design Templates are up to date & looks so cool. If the design and templates look outdated there is no use of having it. Server Security – Wix websites are hosted on Wix Servers. It is an added advantage as the servers are optimized for best performance.
Disadvantages
Design & Flexibility – The easy drag and drop builder doesn't create a responsive design which is to be done separately. But when it comes to adding additional style & script it is possible to do. Apps & Extensions – We could see a number of Apps & Extension on the Wix App Market but most of the apps look to perform like an Iframe which is not good to use. SEO Friendly – Wix is not an SEO Friendly website builder & I won't recommend to the people who wish to rank on top. Comparing to Wix, WordPress providing more importance for SEO. Even though WordPress doesn't have direct SEO implementation, it has the top quality SEO plugins like Yoast SEO, All in One SEO and more. Technical Limitations – Adding additional code to the site is very difficult & it will make the job difficult. Nowadays, people wish to add advanced codes like Schema Implementation, Rich Snippets and more. So WIX found to have more technical limitations comparing other content management systems.
There are several stock video websites available on the web. In this article, we will tell you about the best stock video websites for WordPress websites.