Smart Ways to get more followers on TikTok
As a TikTok user, you may think of how to get more followers on TikTok. The TikTok is a media app which is created in China which is owned by ByteDance. Tik Tok is a leading short video platform leading in Asia, United States and in the other parts of the world. By using the TikTok app users can create short videos ranging from 3 to 15 seconds and the short looping videos from 3 to 60 seconds. Here in this blog let's see how to get more followers on TikTok.
Musical.ly is another app similar to TikTok which allows the users to create small videos from 15 seconds to 1 minute. It allows the users to create lip syncing videos with the background music to accompany them. ByteDance of TikTok acquired Musical.ly Inc in the year 2017 and combined two apps musical.ly and TikTok into a single app named TikTok on August 2, 2018. You need to be more strategic to get more followers on the TikTok.

Post In The Peak Hours To Get More Reach:
If you are more active in the social media's, then you should be aware of this. You should know the magic hours of social media's to get more reach for your post. If you are posting regularly in the TikTok, then should literally follow this publishing rule. You will get more Click Through Rate(CTR) if you post the videos in the below timings,
In Weekdays: 6 AM to 8 AM, 1 PM to 4 PM.
At Weekends: Before 8 AM, After 8 PM.
If you post your TikTok videos during this time duration, then naturally you will get more reach for your posts. Just follow this timing as a thumb rule to get more followers on TikTok. Publishing videos at Weekends will help you get 30% more reach for your posts.

Use Other Social Networks:
Don't limit your users to any particular social media network. Just share the videos in many platforms as much as you can. Your will not get the expected reach if you are restricted to any particular social media platform. Managing profiles on many platforms with the same name is a huge advantage. Facebook alone have like 2 billion+ active users. Learn the game to use the social media platforms effectively in favour of you to get more reach for your TikTok videos. Sharing in many social media platforms will make sure that you are sharing your work in front of many audience.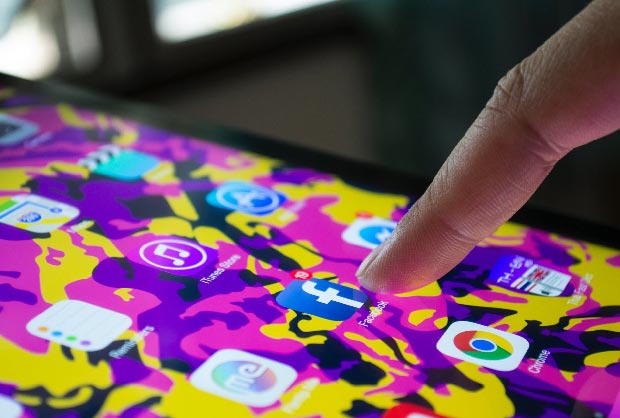 Optimize your Profile to look Electrifying:
Build your profile in such a way that it creates a good impression in the user's mind when they look into your profile. The profile picture, profile name and the information that you give in your profile should be impressive to seek the attention of the other users. Always use a short and crispy username, This will make the other users to easily remember your name. Try to mention the interests in your profile like making vlogs, love videos, fitness video, etc. This will help you to get more new followers to your profile. A good looking profile will help you get more followers on TikTok.
Stunning Video Edits for more Reach:
Even though the duration of the videos are less than 1 minute. You can make the videos look more impressive with the video edits. Use the video editing software's like Wondershare Filmora, Adobe Premiere or Final Cut to edit and publish the stunning TikTok videos. You need not spend more time to edit the videos, you can just learn the simple video editing hacks and implement them on the TikTok videos to gather good reach and increase the follower's base in the TikTok.
Collaborate With Others:
Always don't hesitate to collaborate with the others to create the videos. Being a single muser, it's tough to get more reach. Hence you can try doing duo videos by combining with others. Just surf through the TikTok app and find the best muser for you. Combine with them and do impressive videos to get more followers on TikTok. It is always not easy to find the TikTok users with more follower's base to combine with you, But you do so if you are doing quality videos equal to them. This is one of the most authentic ways to increase the number of follower's for you in TikTok.
Other TikTok users with more followers may refuse to do a duo video with you if you have very less followers initially. But even they may accept if you have done quality works previously. Hence try to make quality videos and start collaborating with the others to increase the followers in the TikTok.
Follow these simple tips to get more followers on TikTok. Just its time for you to unwrap the features of the TikTop application and get more reach for your videos.

Viral Challenges – Go with the Flow:
Doing the videos which are going viral in recent times. For example, Kiki Challenge is the one which went viral around the world in the more recent times. Like Kiki Challenge, many videos may come and go at times. Try to do videos in the trending concepts to get more followers on TikTok. Sharing the trending TikTok videos in the social media platforms will help you get more followers on TikTok instantly.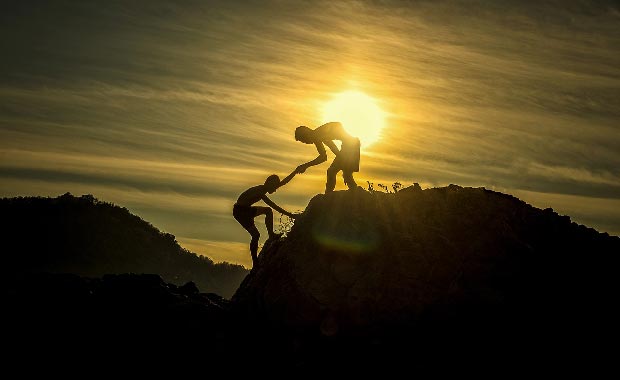 Just follow these simple strategic ways to get more followers in TikTok. Just don't try to increase the fake followers with the some applications and softwares, they will no longer help you to get some good reach. Thus its time to unwrap the advanced features of TikTok and increase the followers.