It's a well-known fact that WordPress is a highly imbibed CMS worldwide. Hence it goes without saying that it's highly targeted by the hackers too. Fundamentally, WordPress is reliably secured. It patches any existing security holes or even the new ones with its regular updates but mostly it can be performed when the vulnerability is faced. With the wide variety of plugins and themes, WordPress do at times have to confront the security holes.
The best outlook is to safeguard your WordPress website so that security threats are no longer an issue. Security plugins are the best solution for the same. Let's first explore the basic features you'll be benefitted with.
Benefits of WordPress Security Plugin:
Throughout scanning of site, files and any sort of malware.
Firewalls for the site
Guards against brute force attacks.
Notifications regarding monitoring, security scans at regular intervals
Since there comes the necessity and awareness, there will be numerous Security Plugins for WordPress to explore. Though this being a little tedious and confusing process. Hence we have researched and assembled the best ones for you.
Best Security Plugins for WordPress in 2019 to Keep Your Website Safe:
Wordfence Security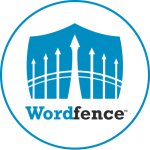 This security plugin for WordPress stands as one among the topmost free plugins available. With its intense rich database having a collection of offending websites and IP addresses, access to such sites is automatically blocked. Apart from this, other benefits include prevention against brute force attacks, safeguarding login page, and monitoring against real-time security. These factors show the importance of regular updates and the purpose of this plugin. It has a premium version too which is endowed with higher level security features. Check out the ones below:
Improvised Firewall
Protection against Real-time threat
Two-factor authentication
Enhanced protection against spam
Geographic protection
All In One WP Security & Firewall
As its name suggests, this is the well-known adopted WordPress security plugin. It comes with a simple configuration and is quite easy. With its distinct visual grading system, secured areas can be monitored and any further improvement in the problematic area can be analyzed. Following are the highlights of this security plugin
Protection from brute force attacks (like in case of logins)
Secured user accounts
Build a firewall for your website
Safeguards WordPress databases
Ability to blacklist specific sites/IP addresses
Built-in security scanner
Completely Free
iThemes Security
This being a feature packed WordPress security plugin comes in both free and paid (pro) version. Of course, the paid one will offer enhanced security features. If you are looking out for some strong security shield for your sites then you must go for the pro plugin.
The benefits are listed here for you
Provide strong password protection
Database backup and security
Safeguards from brute force attacks
Offers two-factor authentication
The option of moving the login page
Sucuri Security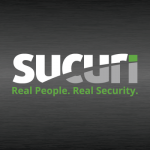 This again is a free WordPress plugin built by the WordPress security professionals. Upon its installation, your site gets automatically scanned for any malware or infectious files which can be then cleaned up and your site gets restored back to original. Besides this, the plugin offers timely site monitoring and scanning. There is also a premium version of it, which has more enhanced and robust security features.
SecuPress
SecuPress being newly launched but extensively used as one of the security plugins for WordPress. Its intuitive UI is the most attractive highlight. User can set up and start using it in a very prompt way. Its built-in security scanner can scan your site against 6 vulnerability points. On detection of any weak point during the scan, this plugin fixes it on just a button click. As in case of all the premium versions which offers enhanced security measures, this plugin too assures you great and high-end support with its premium version. These being, automated website backups and scans, anti-spam protection and many more.
So even if right now you don't feel the need to doubt your WordPress security since it robustly do take care of many things yet website security threats are bound to magnify and occur at some or the other point. And instead of experiencing it and then go out for the solution, better to take timely action.
Head of Design and Marketing
at
SeekaHost Ltd.
Aspire to learn! So far specialized in Digital Marketing, Conceptual Designing and Technical Support in a Web Hosting Company.
Latest posts by Aslam Saah (see all)