Every Business websites will have a section as blog in their websites. Do you know why? Will blogs help in Ranking? Will it helps in promoting the business? If these are your questions then this blog post will give you answer for every questions.
What is Blog?
Blog is actually a discussion or informative message which is created and published in world wide web. Each blog post will have a target to rank for some question based keywords. For example: This blog is entirely for "How blog helps in ranking a website?". There are different types of blogs based on the category it is chosen like Personal Blog, Business Blog and so on.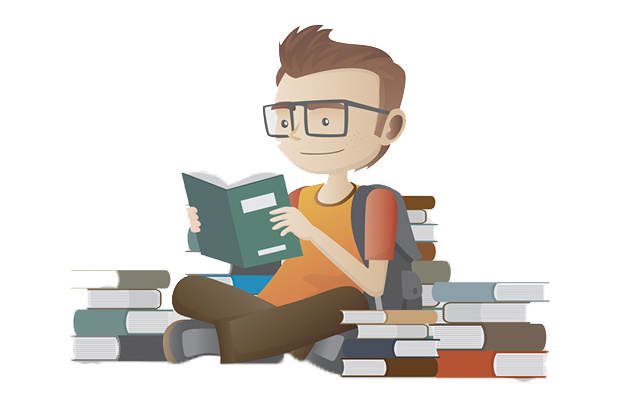 Every online business depends on the traffic generated by the site over the web. Potential traffic can be easily categorized through the blogs. Also, Blog helps a lot in ranking a website as well. So it is must to know the importance and how it should be.
How does Blogging help SEO?
Having Blog in a website is very important and it helps a lot in SEO. Sometimes blog supports directly and sometimes indirectly. Simply having a blog doesn't help you in ranking a website. Instead, it should have some good qualities too. So below are the few points which help a lot in developing a blog in such a way that it supports in ranking a website.
➽ Keyword Selection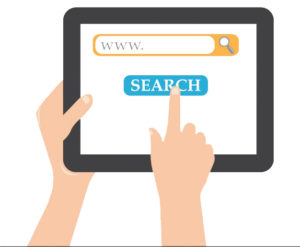 It is very much important to choose the Right keyword. Writing about all the topics or everything will not make a matter. Choosing the right keyword is the base and it is very much important for better traffic as well. The keyword must be based on your domain or your business and it should have good search volume. Also, it is important to check the competition of the keyword. Because it will be comparatively easy to rank low competitive keywords than a high competitive one.
Another most important point to be noticed in selecting the keyword is "who will search for such keyword?" and whether the article can help in promoting your business. Because the links that you built should be more relevant and so the keywords should support the topics as well.
➽ Content Quality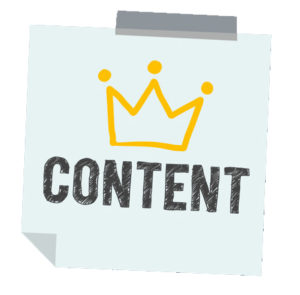 When it comes to SEO and Blogging it is more important to take care of the content quality. If it is a website or a Blog, contents matter a lot. The content should be easy to understand and it must be in such a way that people may show interest to refer through their website. In content quality, you should make sure you avoided the core on-page SEO mistakes.
Content can be of any types, it may be a Video, Image, text or audio. So it is more important to make sure that the content is provided in the right way. Most of the time, the blog acts as a solution for the questions raised by the people in need of it. So the quality of content really matters to make use of the blog very effectively. Also, it helps in increasing the authority of a website.
➽ Link Building
Link Building which is the important SEO ranking factor. It is classified into 2 types as Internal linking and external linking. Internal linking should be very much important. Each blog post will have internal links to the respective article with relevant anchor text. Internal linking is very powerful and it helps in ranking a service or product web page.
If the article looks good with quality content and if it is easily understandable then it will make others refer your article. Getting quality external links will help in increasing your domain authority and finally it will influence the ranking of all the web pages in your website.
➽ Consistency
Consistency is an important factor to make the blog such a good one and also it increases the recurring users to the website. Regular updates and blogging will make the blog fresh. It will have fresh content and regular updates which gives more possibility to index the website habitually.
Adding new contents and regular updates in the blog are the good signs for better ranking. Writing a blog for a day or a week or a month doesn't matter, it is important to maintain consistency.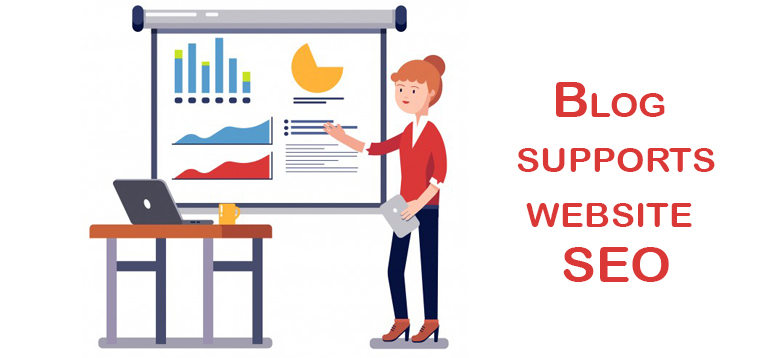 ➽ Bounce Rate
Everyone will have a through that how bounce rate helps in ranking? and whether it should be too high or low. If a user is entering into a site and staying for a long time, then the bounce rate will be very less. It indirectly shows that the user is engaged with the content. So make sure the content is well written in an engaging manner for better ranking and low bounce rate.
Above 5 Points explains that "How a Blog should be maintained to support SEO of the website?". These points will clearly explain that the content quality and the way of presenting the content will support SEO directly and indirectly as well.
RELATED ARTICLES:
Technical Manager
at
SeekaHost Ltd
Love to learn new things & Love to create new things with Innovative Ideas. Having 5+ years of experience in Digital Marketing Strategies and expertise in Server Handling & Web Hosting Technologies.
Latest posts by Gowdham S (see all)