The most controversial thing about the Redmi note 7 is the 48 MP camera. Some say it's fake, some say its innovative and some say it's a gimmick but nobody actually has the Redmi note 7. We have it here, so let's reveal the truth and review on 48 MP Camera on Redmi Note 7.
Today we are revealing the truth behind the Redmi Note 7's 48 MP camera. The new Redmi Note 7 and its 48 MP camera on the back is Samsung's ISOCELL bright GM1 sensor and even Xiaomi brands it as a 48 megapixels camera. So, where exactly is the difference that raises various questions.
Xiaomi Redmi Note 7 Senor And its 48 MP Camera:
Let's start with whether the note 7 truly has a 48 MP sensor. The ISOCELL GM1 one sensor is note 7 is a 48-megapixel sensor but it's a little more complex.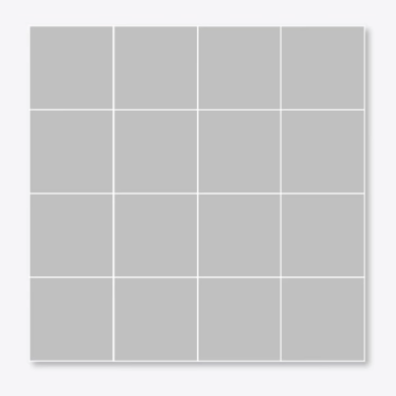 This is how pixels are arranged on a camera sensor now the pixels themselves can't capture color which is where a bear filter comes in. This is basically placed over the sensor with each pixel being dedicated to a single color only, there will be 25% red pixels, 25% blue pixels and 50% green pixels.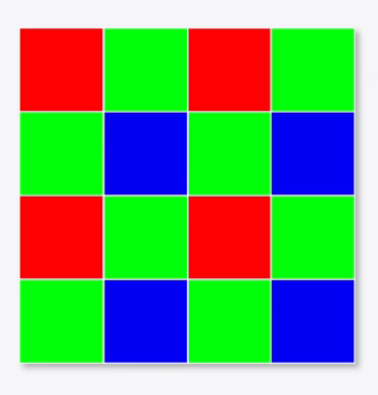 The ISOCELL gm1 sensor, however doesn't use a typical bear filter. Samsung uses tetra-cell technology which is very similar to pixels binning. Here's what it looks like, so instead of overlaying RGB on single pixels the GM1 Sensor. It basically uses a single 2×2 area of pixels for capturing red light another 2×2 array for capturing blue light and two 2×2 arrays to capture green light.
This sensor does have 48 million pixels but since 4 pixels are technically combined to capture one color. The final output is an image of 48 divided by 4 that's 12 megapixels which is clearly within the Snapdragon 660 capability. That's the reason why the camera in the Xiaomi Redmi note 7 only supports 12 MP images in the auto mode. Even the various specs apps show the camera specification on the Redmi note 7 as 12 MP.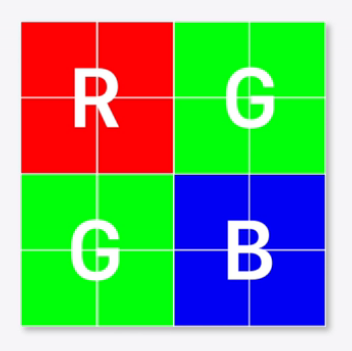 Xiaomi Redmi Note 7 48 Mega Pixel Camera is 12 MP:
Yes, the Redmi note 7 ISOCELL GM1 48 megapixel sensor does not support 48-megapixel output natively even though it is a 48 MP camera sensor. What's the advantage of having a 48 megapixels camera. Is it a gimmick? fitting up whopping 48 million pixels on a tiny smartphone camera sensor means that the pixel sizes are really really small. In fact, the pixels in the GM1 sensor are just 0.8 microns. However, the Tetra cell technology (aka) pixel binning combines 4.8 micron pixels to create one large pixel of 1.6 microns and well larger the pixel size is the more light it can capture which means brighter low-light photos.
The 48 MP Option in Mode?
I'm sure you've been wondering about this the Redmi note 7 does have a 48 MP option to capture 48-megapixel photos in the pro mode. So how does that work when the Snapdragon 660 not support cameras over 25 MP. When the truth is it's not truly 48 million pixels, in fact, this mode just captures a bunch of12-megapixel photos and interpolates them to create a 48 MP shot. Generally speaking, interpolation is just a software technique which is kind of like upscaling an image. The forty eight megapixel mode in the Redmi note 7 is just a software technique and generally, interpolation is known to ruin photos but the Redmi Note 7 does a fairly good job. So, the ISP has enough information to the interpolated image. Here is a 48 megapixel shot from the Redmi note 7 in good light and you'll see that the photos are pretty good but you know there's not a lot of difference.

When compared to a 12 megapixel shot from the phone take a look at a 48 megapixel and 12 MP photo from the Redmi note 7 side-by-side there's almost no difference even when you zoom in. The only advantage I have found with it if you're wondering what happens in low-light then the small 0.8 micron pixel size in 48 megapixel results in some pretty dark photos. Yes, I don't think I'll be using the 48 megapixels mode on Note 7.
Compared with Real 48 MP Specification Phone:
Xiaomi has revealed that the Redmi Note 7 pro will feature the Sony IMX 586 48 megapixel sensor which is the sensor used by the Honor View 20. How does the ISOCell GM1 48 megapixel sensor in the Redmi Note 7 compare to the 48 megapixels Sony IMX 586 sensor in the Honor View 20. Unlike the Samsung sensor, Sony sensor has each pixel dedicated to a single color so the output from its sensor is truly 48 megapixel unlike the interpolation in the Samsung sensor. It results the same in photos, take a look at few comparison shots when it's clear that the 48 megapixel photos from the view 20 are definitely better than the 48 megapixels photos from the note 7. On zooming in you can see that the view 20 is native 48-megapixel mode works better than the 48megapixels more on the Redmi note 7. The 48 MP photo quality is a big difference and what truly differentiates the Sony sensor from the Samsung sensor is the fact that it can dynamically switch to pixel binning as well.
Take Away For Xiaomi Redmi Note 7 Camera:
Let me sum things up quickly,
Yes, the Redmi note 7 does have a 48 MP camera sensor but yes it can only capture 12 MP photos natively.
There is a 48 megapixel camera mode which honestly is kind of useless and rather gimmicky having said that the Redmi note 7 camera takes some great photos that are better than the competition and as an end consumer that's what really matters.
It's not perfect and the camera here cannot take on the high-end phones but for a phone that should be priced at around / below 10,000 rupees the 48 MP camera or whatever in the Redmi Note 7 is something I'll gladly accept.
Head of Design and Marketing
at
SeekaHost Ltd.
Aspire to learn! So far specialized in Digital Marketing, Conceptual Designing and Technical Support in a Web Hosting Company.
Latest posts by Aslam Saah (see all)