But why would you need to do that? Hanging around on Instagram has turned out to be a 'must-do activity' even amidst our busy schedule. Hold your phone. Open the Instagram app and just upload your favorite clicks anywhere and anytime. But you may want to get more creative by editing and enhancing your pics using a photo editor, uploading pics from your digital camera or simply tweak on the big screen, for which PC would rather be a great alternative in contrast to juggling between apps and photos over the mobile. This brings a question on " How to upload photos to Instagram from pc? ", for which the possible and quite simple methods are discussed.
Though uploading pics on Instagram from a PC may not be as simple and straight forward as in the case of the smartphone but if one carries out the process correctly it may be quiet useful and effective every time you would want to explore the PC way out.
We'll be discussing two major techniques of how to upload photos to Instagram from a PC:
Both the above techniques are easy to implement and once installed the rest of the process involving uploading of photos is almost similar in both the cases.
Using BlueStacks App Player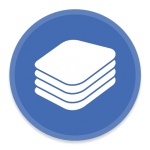 BlueStack is a free Android emulator that not only is highly popular as the fastest mobile gaming platform but also helps in uploading photos from your PC to the Instagram account.  You need to first Download BlueStack on your PC and thereafter install it. Now follow the steps given below
Using your credentials login to the Google account
Accept and click OK for the Terms and Service
There will be a list of options displayed. Since we are using BlueStacks just to upload photos, the checkboxes can be left unchecked.
Click Next and type in the desired name
Google play store appears, search for Instagram and click Install
Click Accept for allowing access to information of your contacts and location
Click on the Instagram icon to launch it
For uploading Photos
BlueStack displays Instagram as it would appear on your phone. Login to your account to access it. Now click the plus (+) icon that appears at the bottom. Click on Gallery and at the top left corner select the drop-down menu and click other. Select the option 'Pick from Windows'. Select the photo that is to be uploaded and click open. Edit the picture if required and finally share it.
Using Web Browser – Vivaldi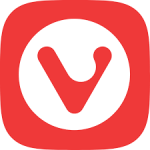 With Vivaldi, you gain control over your browser and customize it as per your wish. In fact, uploading photos to your Instagram account is pretty much easier with this web browser since in actual you'll be accessing the mobile version of Instagram on your web browser. So let's get started with the process. First, you need to download Vivaldi on your system and install it.
After the installation, proceed with the browsers default settings (if you wish to skip the wizard option)
In your Vivaldi browser open the Instagram website.
Towards the left panel, there'll be a Plus (+) icon which denotes 'Add web Panel'. Click on it to append the Instagram URL automatically. Click the same plus icon again.
This shows up the mobile version of Instagram towards the left side panel. At the same time, Vivaldi gives you the option of accessing other sites too.
Log in to your Instagram account using your credentials to start accessing it.
For uploading Photos
Once you successfully login to your Instagram account, you can now start uploading your pics. Click on the plus icon displayed at the bottom of the site and select the desired photo from your PC that is to be uploaded on Instagram. You can crop, resize and edit the photo by applying effects and filters and then upload it.
Besides, since you are already working on PC you can generously use your photo editing software to create stunning photos and thereafter upload the same on your Instagram account.
Both the above methods are best in their own way and are feasible enough to be incorporated on your PC. Personal advice can be opting out for Vivaldi as you'll be saving upon much space and even if your PC has low-end specs, Vivaldi can go ahead smoothly compared to the BlueStacks heavy-duty app.
Whatever be the process of uploading a photo or video, this remains only for two ultimate purposes. For personal user, they have to know how to get more followers on Instagram and for business users, they have to drive traffic to the website from Instagram.