Usually, uninstalling any application on Mac is pretty simple but not as simple in contrast to Windows. Most of the installed apps or programs reside in the Application folder. In this case, the user just needs to open the application folder, hold and drag the app's icon and land it into the trash. Though this process doesn't generalize for all the apps, especially the system or built-in apps. How to Uninstall Apps on Mac? – has been the most common issue of concern for many of the Mac users.
Let's resolve the different ways on How to Uninstall Apps on Mac
Uninstalling General Mac Apps
Apps that reside in the application folder and are not your 'system apps' are the easiest to uninstall. You can perform this uninstallation in two ways:
Select the app's icon you want to delete, drag and drop it into the trash icon.
Alternatively, open the applications folder, click applications on the left panel, right click on any app that needs to be deleted. Click Move to Trash.
To remove these apps permanently from your system, right-click the trash icon and click Empty Trash. While uninstalling there may be apps prompting for passwords, removing them will delete all the changes they have made in the system. Moreover, uninstalling these apps leave some preferences files in the library folder which are not problematic and hardly takes any place in your system. If you want to get rid of these files too, then you can utilize applications like AppCleaner, CleanMyMac X, and CleanApp which completely uninstalls the app without leaving a single trace.
Uninstalling Apps outside the Application folder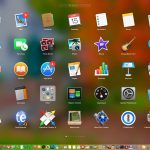 Unlike Windows, Mac doesn't have a control panel interface which will show you all of the installed apps in your system.  There are apps that reside outside the application folder too without you being aware of it like the Flash plugin or Java runtime plugin. Besides these applications doesn't get removed with simple drag and drop. For such apps, one needs to make use of and download separate Uninstaller that is provided for most of the Apps. Go online and type and search for 'Uninstall [program] on Mac'.
Uninstalling Built-in System Apps
Well, this part can be pretty tough especially for uninstalling the Operating System apps.  Though the earlier versions provided an option to issue commands on the terminal window to delete system apps. But in the present Mac systems, the System Integrity Protection (SIP) restricts the user in removing or altering the system apps. The main reason for SIP being avoiding the malware infections.
Warning: Though you can disable System Integrity Protection and then go ahead with uninstalling the built-in apps, it's advisable that you don't go for this option. Moreover, even if you uninstall the built-in app and later update your system, chances are that Mac OS X will reinstall these apps once again.
Tip: For Uninstalling Adware and Crapware, identify them and then download the respective Uninstaller app for removing them. Or simply go in for Malwarebytes for Mac that is free of cost.
Do let us know how successful you were in Uninstalling App and using which way.