When it comes to online there two major difference in the content as Blogs & Websites. Whereas website owners focus to increase the sales conversion rate and blogs focus mainly on the traffic. Every business websites will be receiving traffic in some ways and they should focus more on converting the people who visit their websites. So before thinking about conversion which should make sure the traffic consists of potential customers. Yes, it should be a potential customer to make the customer. If a person who is not in need of a service/product will not get converted and so it shows the importance of the visitors who visit our website.
6 Effective Ways to Increase the Sales Conversion
We have implemented various strategies for our clients & concluded with 6 Effective Ways to increase the sales conversion. Follow these 6 simple steps to optimize and increase the Website sales conversion.
Optimize your Landing Page.
Add an Option to Interact with the Visitor.
Increase the Organic Traffic.
Plan some attractive Offers.
Create a Remarketing Campaign on Search Engine & Social Media
Periodic Training for your Sales Team
Always the topics are easy to mention but the experience can elaborate it in a clear way. That's how based on the experience I have explained each step below.
1. Optimize Your Landing Page
People may land on a website in various ways without knowing about it but the Landing Page means a lot for them. Getting traffic by various sources will make the task so easy but getting the potential people who land for a need & landing page decides whether the person is a visitor or converted customer.
Landing Page in a website is a web page on which the people land for the main keyword or whether you will drop your customers through paid marketing.
For your understanding: The page where you are reading this content is the landing page for the keyword "Steps to Increase the Sales Conversion Rate of a Website"
Optimizing the Landing page is very much important. Yes, your landing page should be more optimized for your visitors to provide what they need & to satisfy them. If a potential customer(who is in dead need of it) landing on your webpage & find all the information what he needs then he will never leave your website without purchase.
But you should think more about it like what should be done to optimize a Landing page & what are the things that we should mention in the landing page.
Complete Information about the product/services
Why should people buy from you?
What's the special deal of the day/month?
Customers Feedback on you
What's the advantage of purchasing this Product/services?
Comparison with a similar product or services
Support information/details
If your landing page is having the above information, then hopefully your potential visitors will end up in purchasing the product/services. If your website doesn't have these features or information mentioned in this then hopefully you should improve your landing page & you should see a massive improvement in Sales conversion rate.
Landing Page Optimization is a part of Conversion Rate Optimization. Optimizing a Website is the basic requirement to increase conversion/ sales/ traffic/ trust and quality of a website or blog.
2. Add an Option to Interact with the Visitor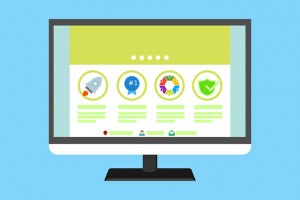 Yeah, there should be an option to interact with someone on the support or sales team. In these days people started to think twice or thrice before choosing a product or the service. As the variations & providers were in a huge volume, it creates multiple choice for the buyers/customers. So they will have some doubts in mind which may be a very basic question or an expertise doubts but what they need a solution or a convincing answer from the sales point.
Do you have any question in your mind? How to interact with your visitor? How to communicate with our client? If you are thinking like this, then surely you are looking to provide something best for your visitors.
I can recommend three best options to interact with your visitors,
Chat Option is the most comfortable platform the customers as well as the providers. Don't you know why? If you have something in your mind, you will speak out well through the text than speaking in a call. A ticketing system is something similar to chat option but tickets will take some time to respond whereas chat support gives an instant solution for everything. One of the free chat application which allows the business to interact with their customers is Tawk.to Chat Application.
Responsive Ticketing System
Responsive Ticketing System is the second choice to create communication between the visitor & the provider. If the support people are too low & don't have enough knowledge to handle the problems by alone then they need some time to respond or solve the issue. In that case, the best solution is to provide support through responsive tickets.
When it comes to tickets, we will have various classifications with respect to the departments, priority level and so on. It makes the work allocation so easy.
Call support will not solve the technical issues but can help the people to have a discussion. Sometimes it's better to make the people understand through the call. Chats may leave us in trouble because of some odd misunderstanding and sometimes it will collapse the entire pieces of stuff in seconds.
3. Increase the Organic Traffic
Do you know how to show up your product/service for a person who is in need of it? You don't want to pay for marketing & you don't want to spend money for the agencies. The solution is very simple, just rank your website for the main keywords in the industry. Organic traffic is the best way to bring potential customers to your website.
Who will search for some potential terms? What is a potential term?
People who are in need of it will search for it. Yes, if you are looking for something then sure you will just search over the web to find the best about it. In these days as people have a lot of choice, they used to compare the services. Also, people believe the website which ranks No.1 in the search results is the best company for the particular product/services.
Potential term – the words used by potential customers to check or purchase the product/service what you offer. Each service/product will have multiple keywords as a potential term.
Various companies offering a service to rank a website in the top of search results for the potential keywords called Search Engine Optimization. This process starts with choosing the potential keywords with some good search volume. To bring a potential customer into a website you want to focus on the main keywords but they should be aware of our brand as well.
To create trust among the people & to register your brand, ranking a webpage for purchase based potential terms alone will not be enough. So you should also have a blog option in your website which should answer people question on the product/service what you provide. Also, you should know how a blog helps a website to rank & increase the trust among the people.
4. Plan some Attractive offers
Offers, Discounts, Special Deals and so are the attention seeking words used by every seller. Yes, nowadays the companies started to provide offers not only during the special/festive days but also in the normal days.
Do you have a question like providing offers during non-festive time is not a great option? But the game is totally different. During the festive days, every seller will provide the best deals & it's not an easy time to compete with well-developed sellers. So nowadays people started to mention the offers during festive & non-festive days. Most of the people were not aware of the exact cost which makes the sellers mention the high retail price & will provide the discounts which will not affect their regular profit. But when people look at the discount it will show up like a huge saving & that helps the business to convince the customers.
Planning and Offering Attractive Offers is not an easy task. The offer should not hurt your business & also it should grab the attention of the visitors.
5. Create a Remarketing Campaign on Search Engine & Social Media
The number of companies has been increased gradually & that's the reason why people started comparing each other. The choices will always create confusion and finally, the brand wins. Trust & the brand are the keys for a successful conversion and that's the key way to increase the conversion of an Online business or a website.
To increase the trust among the people and to register the brand in people's mind, the best choice to deliver is Remarketing. Remarketing campaigns will not help you as a direct influence but it helps the business to register their brand on people's mind. There are various types of remarketing as explained in the upcoming content.
Remarketing can be done on Websites, YouTube and Social Media. You may have confusion where to target the customers but it will be based on your product and your customers. Major Remarketing Campaigns are YouTube & Social Media Marketing. YouTube & Google Display Advertising(Remarketing) can be done through Google Ads whereas Social Media remarketing (Facebook Remarketing) can be done on respective social media accounts.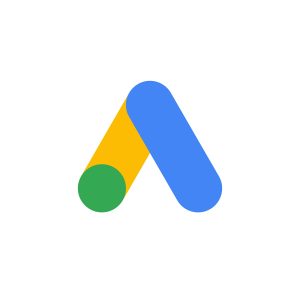 Google Remarketing is also called as Google Display Network. Google allows us to promote on two different networks as Search Network & Display Network. In the search network, we can't remarket as it is completely based on the search query used by the customer. In the display network, the Ads will be shown on the websites that approved under the Google Adsense Policies. So here if your audiences are blog readers or online users then it is the best choice. If they search for something and landing on a website or a blog and if there is an option for the Ads then our Ads may be shown in that location based on our budget & optimization.
Social Media Marketing is the key. As everyone spends most of their free time & even work time on social media. Now things were getting viral & people started to earn online through social media viral videos, audios, images & so on. Nowadays Facebook is acting like a combination of WhatsApp, Instagram, Twitter, and YouTube. But there was a record that Facebook remarketing increases the sale for a business.
If a visitor getting inside to your website the visitor data's will get stored through cookies and if he visits the social media like facebook where they will see your Ads. Even we can set how many times people should see our Ads per day. Coming back to the conversion rate, if someone doesn't feel your business name as a brand and if it doesn't look trustable they will leave your site without any purchase. So when you set remarketing campaign they will be seeing your Ads again and again which will create a positive impact on their mind. Users will start feeling like wherever I go I could able to see their posts and that registers your brand on their mind.
6. Periodic Training for your Sales Team
Every team needs a periodic training for a positive movement. If you are arranging a training period for your sales team then it will help you to increase the sales conversion rate. Regular follow-ups and proper response from the providers are the key expectations of the customers. During every training period, there should be a comparison report to see the statistics and realize the method that gives you a positive conversion rate.
Training gives your sales team relaxation and understanding about their current progress. It also should act as a motivational training for better results. As things getting changed day by day, the team should be updated as well to answer the customer queries & to provide them a convincing solution. It makes us realize the importance of periodic training.
The above 6 ways to increase your sales conversion rate is completely based on our real-time experience that we performed with our clients & if you feel something more important is not mentioned then please do mention it on the comment. If you are a business person looking to increase the online conversion rate of your eCommerce website then the 6 effective ways mentioned above will be the most needed features.
Technical Manager
at
SeekaHost Ltd
Love to learn new things & Love to create new things with Innovative Ideas. Having 5+ years of experience in Digital Marketing Strategies and expertise in Server Handling & Web Hosting Technologies.
Latest posts by Gowdham S (see all)