A screenshot is very much in trend these days. Who wants to save the entire page when you can just capture the exact region as required? Moreover, screenshots are useful in sharing the content as it's exactly displayed on the screen or with some amendments. Though we all must have seen and used the 'Print Screen' button on our systems, but it has its own limitation and adjustment restrictions, making the screenshot a tedious and unpleasant process. Thanks to our software developers and designers for providing us with really effective and high-end screenshot software, which solves the biggest query on "How to Take Screenshot in Laptop?"
In this post, we'll particularly list down the 5 best free screenshot software for Windows and Linux PC/Laptop, which can be of any brand includes Dell, Lenovo, Asus, HP, Sony, etc.,
How to Take Screenshot in Laptop:
First, let's list down the Best 5 free screenshot software for Windows along with their features for your quick glance.
5 Best Free Screenshot Software for Windows:
LightShot
This screenshot software is quite easy to work with. Any desired area can be captured quickly and resized or moved using this tool. We personally use this software, which works in every possible situation at its best in a pretty simple way.
Features:
Easy and quick user interface
It can be installed in both Mac and Windows
The captured screenshot can be edited with text, arrows, and different effects.
Supports Windows, Mac, and browsers such as IE, Chrome, Firefox and Opera
The captured screenshot can be automatically shared online with a link
Snipping Tool
Designed for Windows Vista and higher version, this is a default software in Windows OS that helps in capturing either entire window or any specified area. One can even add notes to the captured screenshot.
Features:
Captured images can be saved in jpg, gif or png format.
Screenshots can later be edited using highlighters, shapes or pens
It works in 4 modes – Full-screen snip, free form snip, Window snip
The screenshot gets automatically copied.
GreenShot
This simple and basic screenshot software is quite popular amidst Window Users and is completely free. The screenshot taken can be saved in different formats.
Features:
Quickly captures the entire desktop or desired area.
Provides screenshot delay for adjustments
Screenshot captured can be opened using MS Office Application or Image Editor
Memory utility for last captured shot
Snagit
The screenshot can be appended with comments, shapes, arrows and much more. It offers the users with screen recording feature and advanced image editing options.
Features:
Screenshots can be resized and added with special effects.
Provides a preview window to see zoomed image
Quick Toolbar to take screenshot faster
Supports Window and Mac OS
Helps in recording and sharing the video of the screen
Option for full page, horizontal and vertical scrolling screenshots
PickPick
This screenshot software is absolutely free for home use only. It offers a great and modern style editing interface which allows the user to perform resizing, append effects, texts, arrows, shapes and lot more.
Features:
Great for annotations and editing
Displays multiple screenshots using tabs
Edited screenshots can directly be uploaded on social networking sites
Supports editing features like color picker, brightness, color contrast, pixel ruler, etc…
As mentioned earlier, screenshots are an easy way out of capturing the immediate actionable or still window on your PC/Laptop. Irrespective of what operating system you are utilizing, there are numerous screenshot software prevalent in the market. Depending upon your need you can either opt out for the basic versions or advanced ones.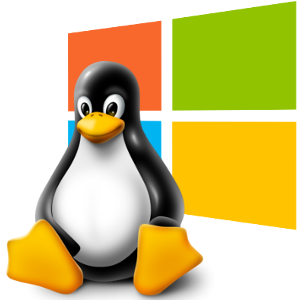 So let's move on to the Best 5 free screenshot software for Linux along with their essential features
5 Best Free Screenshot Software for Linux:
Gimp
This open source screenshot software is a complete solution for image editing. One can resize and retouch the captured images of any desired region. With just a two-step process, GIMP gives you a prompt screenshot. Go to the file menu, click create a screenshot by selecting the area and there you go.
ImageMagick
This being yet another free software for capturing screenshots on Linux. It supports 200 plus image formats and can deliver screenshot by typing some rich Linux commands.  The screenshot involves capturing the full screen, desired region or even current active window.
Shutter
Shutter is one of the popularly utilized screenshot software for Linux.  Like other screenshot software, shutter also permits to capture either the entire window or selected region of your choice. Besides, you can append notes and highlight specific portions of the captured screenshot. This edited snapshot can be easily shared on social networks. It's finely designed keeping in mind the basic pre-requisite of users.
GNOME Screenshot
This screenshot software comes as a default utility for the Ubuntu users. With the GNOME screenshot software, the user can capture or record the screen activity. Either the entire screen, existing window or the selected region can be taken as a screenshot. One can include pointers, windows border or any effects to the captured image.
ScreenStudio
One of the most accurate and effective java based screenshot software is the ScreenStudio. It's highly implemented for its ease of use, excellent customization, great functionality, and a user-friendly interface. With 'avconv' installed in your laptop/PC, you are ready to execute it on any distribution. The recording can be done in both MP4 and FLV format, also the quality and size of the recording can be altered easily. ScreenStudio keeps on updating and enhancing its software, so be vigilant to avail them
So start using any of the above mentioned free software to take screenshot in laptop right away with mere a download and share as to which was the best one.
Head of Design and Marketing
at
SeekaHost Ltd.
Aspire to learn! So far specialized in Digital Marketing, Conceptual Designing and Technical Support in a Web Hosting Company.
Latest posts by Aslam Saah (see all)